Upcoming Events
Marketing Materials & 90-Day Plan
February 22, 2017 to August 22, 2017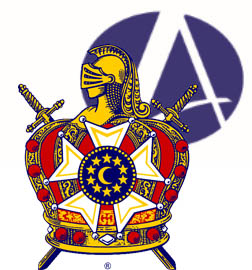 At DeMolay University, Tiffany Markarian unveiled the Marketing Outline and 90-Day Plan for chapters. The presentation was extensive; discussing our strengths, weaknesses, and avenues for success. The task ahead of us is an extensive one, but achievable.
We have uploaded all the documents that were handed out to attendees. They are available through the article on the front page and under the Resources (Downloads) page. A video recording of the presentation is also available to anyone who would like to view the whole thing.
The first few deadlines on the 90-Day Plan are already approaching. Along with distributing the Pre-Present-Post Plan Template to your whole chapter, you need to view the video provided by the Weylman Center by this Saturday.
If you have questions, don't hesitate to ask.
Marketing Presentation Video - Part 1
Marketing Presentation Video - Part 2
(We're experiencing technical difficulties with this one!)
Marketing Presentation Video - Part 3
---
March 2 Success
March 31, 2017 to December 31, 2017

Helping Members Succeed!
How well a person does on a standardized test can have a great impact on their future. March 2 Success was developed as a free, no obligation tool to help anyone improve their test scores in the areas of English, Math and Science. March-2-Success is designed for a current or recently graduated high school student who wants to do better on standardized tests such as SAT, ACT, and the ASVAB.
The Army has made this program available to members of DeMolay and Rainbow. Access to this program is already on the website, under the "Members Area," or by clicking here.
What is March 2 Success?
It is an online, interactive way to hone test-taking skills and to solidify knowledge in English and Mathematics. The program contains hours of interactive lessons, practice tests and drills. The website also includes links that students can use to find out more about college admissions and even the Army. (Any information shared with the Army is optional on the part of the user.) The program uses the same coursework available to commercial customers of Peterson's Testing Services and has other educational options. The program will create a free account when signing on. Anyone, as long as they are at least 13 years of age, can enroll.
The Army is providing this service as a public service. There is no charge to the student or to DeMolay and/or Rainbow.