Field Day: June 10
May 10, 2017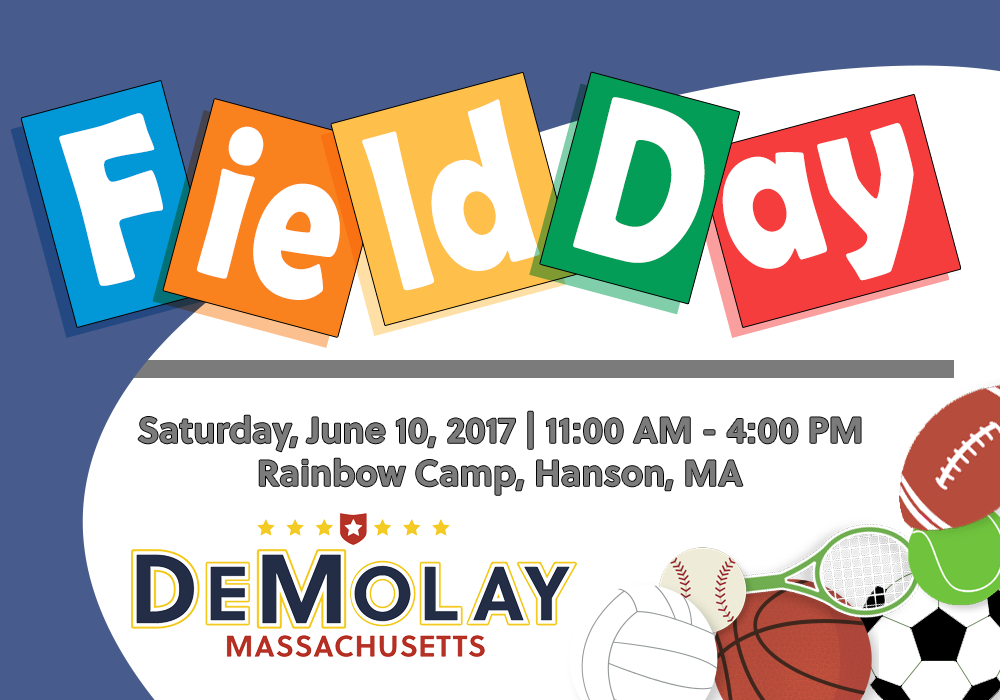 Summer is almost upon us and so is Massachusetts DeMolay's Field Day! Head down to Rainbow Camp in Hanson, MA, on Saturday, June 10, to celebrate the warm weather with DeMolays and Rainbows from across the state. Enjoy the sunshine with everyone from 11:00 AM to 4:00 PM!
What's Field Day all about? Why it's an awesome opportunity to stretch your limbs, participate in some fun and relaxing games, and eat some good cookout food! DeMolays and Rainbows will be divided into four differen…
---
Leadership Training Conference 2017
April 15, 2017

Leadership Training Conference (LTC) is the premiere event for Region 1 DeMolay. Since its inception, LTC has been bringing DeMolays from across New England and Atlantic Provinces together for brotherhood and learning that revolutionizes the way we think about DeMolay. Over the span of seven days and six nights, DeMolays will grow their knowledge and skills to become leaders in the Chapters and throughout their jurisdictions.
…
---
Benjamin Franklin Chevalier - May 27
April 13, 2017
---
Worcester Installation
April 11, 2017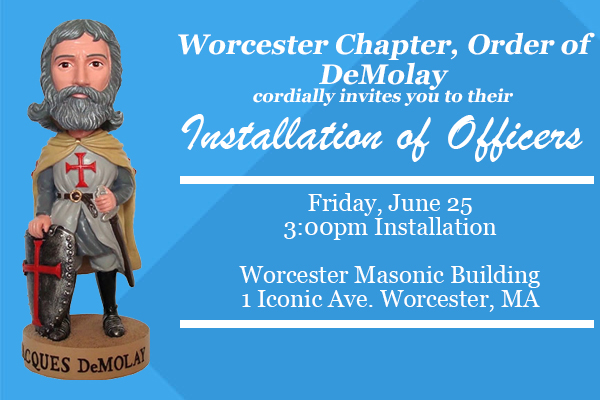 RSVP with Dad Garabedian
---
Marketing Materials & 90-Day Plan
April 10, 2017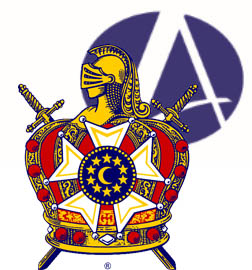 At DeMolay University, Tiffany Markarian unveiled the Marketing Outline and 90-Day Plan for chapters. The presentation was extensive; discussing our strengths, weaknesses, and avenues for success. The task ahead of us is an extensive one, but achievable.
We have uploaded all the documents that were handed out to attendees. They are available through the article on the front page and under the Resources (Downloads) page. A video recording of the presentation is also available to anyo…
---
Conclave 2017: Here Comes Hollywood!
April 09, 2017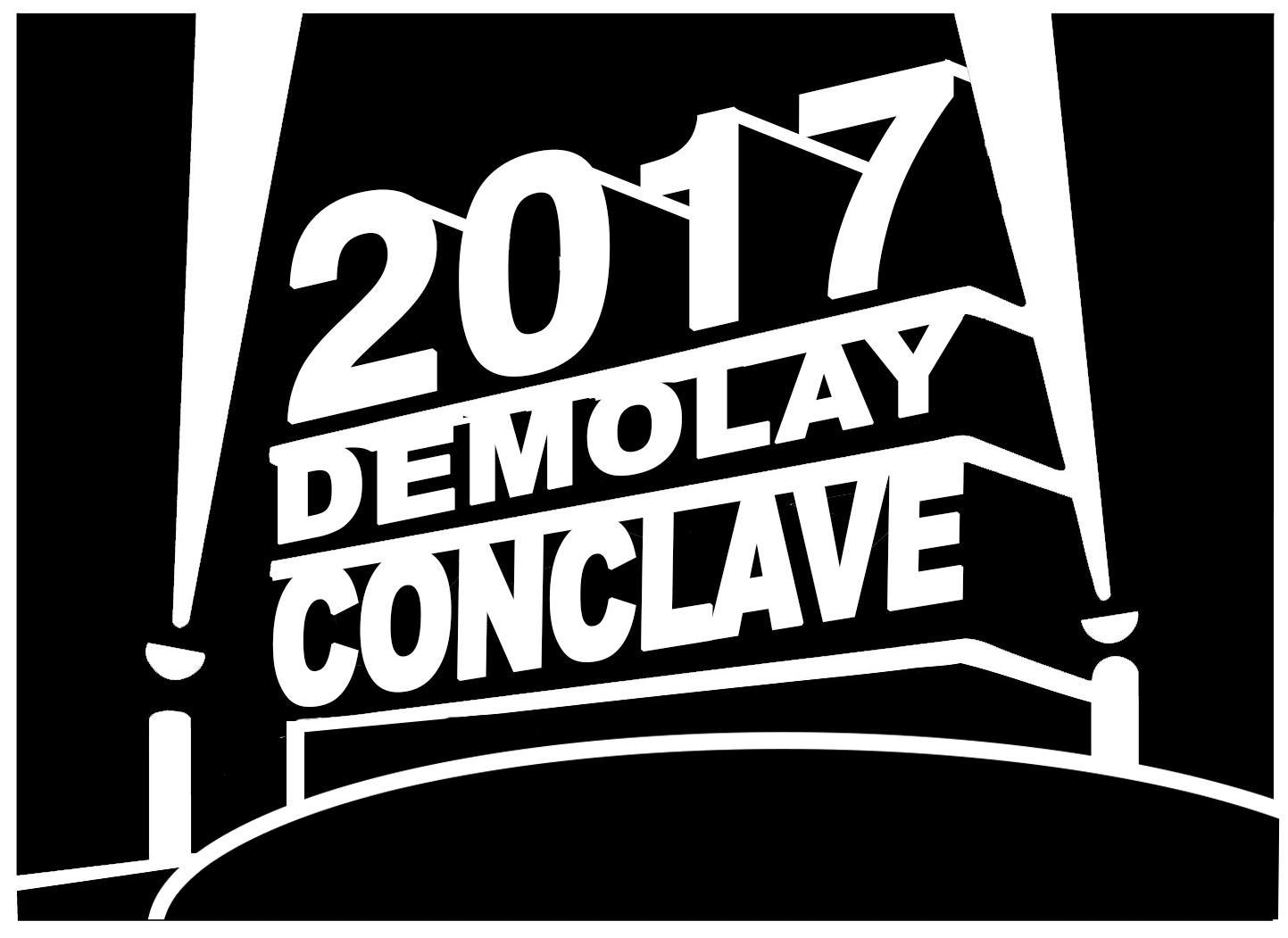 Pack your bags and head for the town that makes everyone famous! August 4-6, Massachusetts DeMolay is rolling the dice on your big break at Nichols College for a weekend of fun, food and film. Registration is now live for you and your Chapter. The premier DeMolay event of the year is something that cannot be missed. Conclave 2017 gives you and your brothers the chance to become movie legends around the state with challenges both mental, physical, and technical. Have what it takes to prod…
Upcoming Events
Tentative Dates for Massachusetts DeMolay
March 15, 2017 to August 01, 2017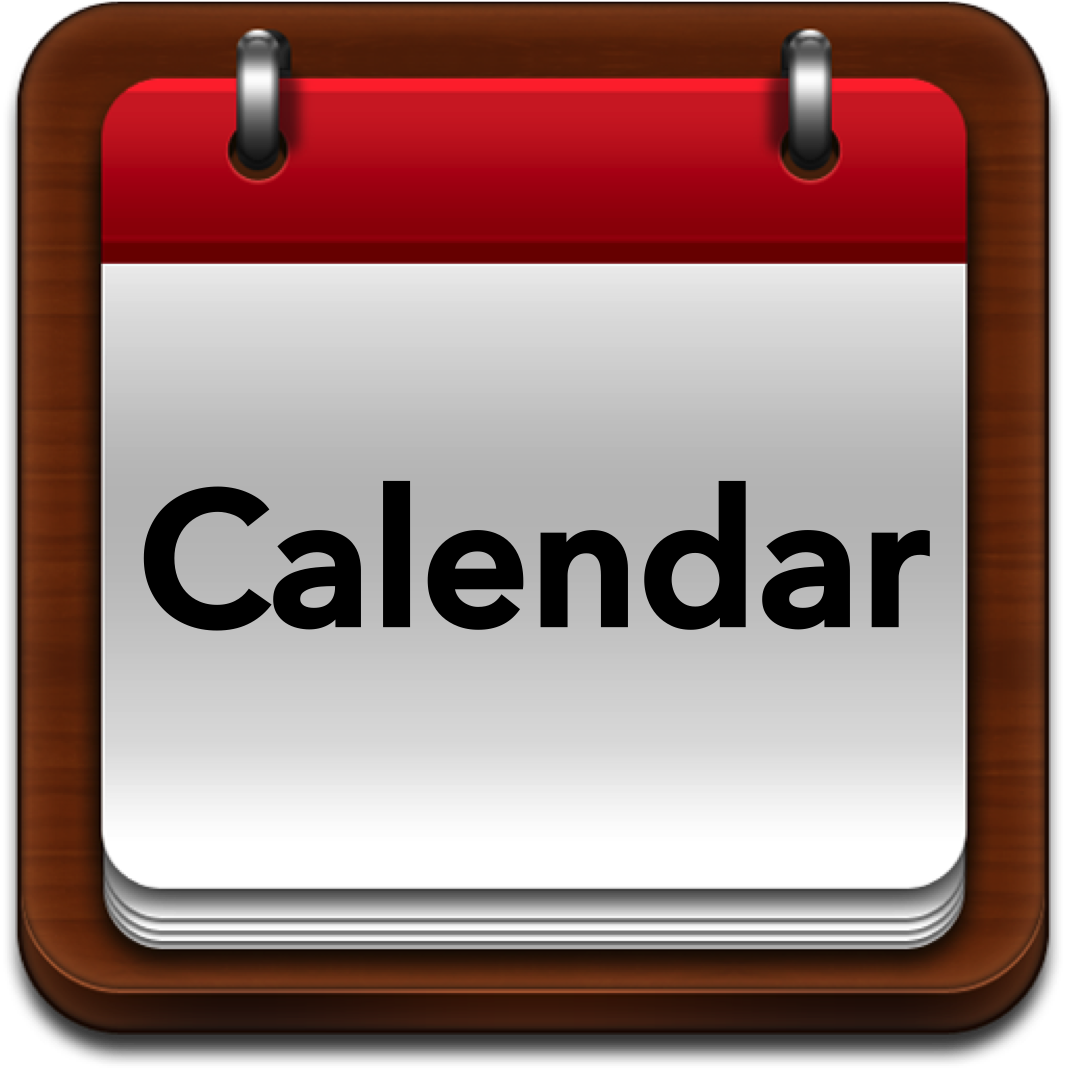 Can't wait for the next state wide event to roll around? Then check out what's coming down the pipeline for Massachusetts DeMolay! Below are tentative dates for upcoming state events. This page can be utilized by prospective Master Councilors to help solidify their upcoming terms with future state events. Consider dates and times confirmed if identified as so. As more events are created and confirmed, they will be added to this page:
Read more...
---
March 2 Success
March 31, 2017 to December 31, 2017

Helping Members Succeed!
How well a person does on a standardized test can have a great impact on their future. March 2 Success was developed as a free, no obligation tool to help anyone improve their test scores in the areas of English, Math and Science. March-2-Success is designed for a current or recently graduated high school student who wants to do better on standardized tests such as SAT, ACT, and the ASVAB.
The Army has made this program available to...
Read more...
---
DeMolay's Join Masons Next Month
May 12, 2017 to June 07, 2017
June is shaping up to be a special month for two DeMolays. Brothers Alex Dyer and Jay Sperry are taking their 3rd Degrees in Freemasonry in just a few weeks. Both young men would be delighted to see their brothers and advisors supporting them during this important time in their lives. If you are able, reach out to their respective Junior Wardens to RSVP:
---
© 2017 Massachusetts DeMolay | 186 Tremont Street, Boston, MA 02111-1095 | 617-426-6040 x4231
info@mademolay.org | All Rights Reserved
This website is the property of the jurisdiction of Massachusetts.